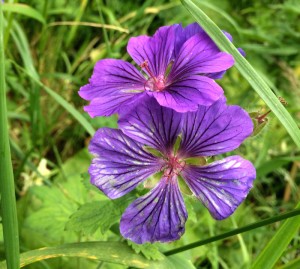 How to book:
To book please email
eat@feedavalon.org.uk
When: Saturday 2nd July 2016, 10am – 4pm
Where:
At
Brook End LAND Centre
, Compton Dundon, Near Street & Glastonbury
Do you want to learn more about wild plants but don't know where to start? Do you often wonder what plants are, but not know how to identify them?
What:
This one day course will provide you with an overview of some of the most common families of flowering plants in the UK – once you know these recognising plants will get a lot easier, and you'll start seeing how unfamiliar plants are related to ones you already know.
Keys are the most frequently used method to identify plants, but they require a bit of prior knowledge. Come along to get that knowledge and learn how to use keys in a friendly, accessible environment. Open to complete beginners but also suitable for improvers.
By the end of the course you will have:
• Basic knowledge of plant taxonomy
• Knowledge of the key features of common families of UK flowering plants
• Familiarity with common species of UK wild plants
• Knowledge of basic plant physiology
• Knowledge of key plant habitats
You will know how to:
• How to use knowledge of families to help identify unfamiliar plants • How to use a key
• How to make a short dichotomous key
• How to use a hand lens
Cost: The course is free for adults in receipt of state benefits, otherwise £10-£50 donation. Bring lunch to share. Booking essential. Please bring a hands len if you have one and any plant ID books you have.
About the Tutor: Ellen Percival is a botanist with a background in sustainable horticulture and ethnobotany. Originally trained at Duchy College and Schumacher College she now specialises in wild plants of the UK. She is a regular contributor to community radio on topics ranging from plants and fungi to the history of witchcraft.