Feed Avalon is a Workers Cooperative. See more about who we are below.
About Nicole
Nicole Vosper is a passionate local community organiser that grew up in Somerset and returned in 2010 to help manage her family's new 4-acre smallholding in Compton Dundon, called Brook End that is designed and managed on permaculture principles. She has worked for local charity Somerset Community food since 2011 on an Access to Land Project, called Somerset Land and Food, supporting groups around the county to bring more land into community food production and share skills through courses, workshops, conferences and events as well as mentoring through the Somerset Master Gardeners scheme in partnership with Garden Organic. Through her role she helped develop Incredible Edible Somerset, a grassroots network of home & community food growers & community organisers working to build a socially-just and ecologically sustainable food system in Somerset.
Nicole has a Diploma in Horticulture, BSc Integrative Ecosocial Design and is currently undertaking an MSc in Political Agroecology with Gaia University International, exploring how we can accelerate the speed and scale of transitions to agroecology. She also organises with Reclaim the Fields, the Vegan Organic Network and the UK Food Sovereignty Movement to demand social and ecological justice in the food system, as well as other local campaigns and projects. She also runs a business called Empty Cages Design.
About Michele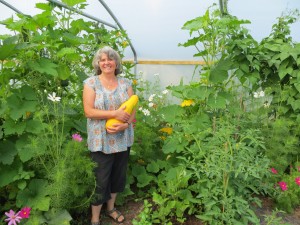 Michele Darnell-Roberts is a member of the Feed Avalon Co-operative. She is passionate about growing vegetables and cooking wholesome and nourishing food! She has experience teaching cookery with local charity Somerset Community Food and enjoys sharing her enthusiasm for healthy eating with others. Michele has a Certificate in Community Horticulture and is the primary grower at Brook End, the permaculture demonstration site used by Feed Avalon for courses and workshops.
About Bon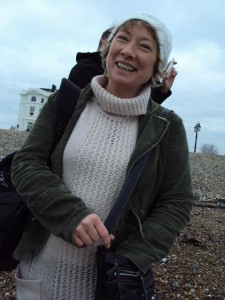 Bonita Everson has lived in Glastonbury for the past eight years with her four daughters, during this time has been evolved with many community growing projects. She loves growing food, herbs and flowers, especially ones that are beneficial to pollinators and the environment, currently the coordinator of the Red Brick community Garden and growing spaces at the Red Brick Building. Bon is in her element when working with groups from the local community, sharing and acquiring knowledge and seeing the positive health and psychological effects that gardening can have on people. She designs and creates gardens, specialising in planting for pollinators and to re-establish biodiversity. Bon is an experienced bee keeper she designs and makes alternative beehives that have the wellness of the colony at heart. Around ten years ago she received a National Certificate in Horticulture followed by a two year apprenticeship, she also holds a HND in three dimensional design.
About Julia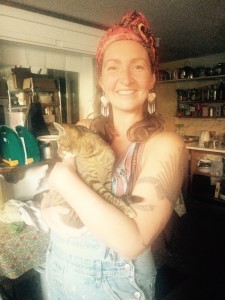 Julia Bedford was born and raised in London and lived, worked, played and created there for 33 years. She has been vegetarian since she was 9 years old; reasons being the immoral ridiculous nature of food industry. Julia worked in Borough Market selling fruit and veg for 3 years, giving advice on cooking, before running an Organic Health Food Shop in Stoke Newington for 4 years – Mother Earth. There she became a vegan, again due to animal welfare. During this time Julia's passion for vegetables and whole foods increased.
Julia also worked with Growing Communities within their vegetable box scheme. She helped to set up one of the patchwork sites for urban farming, getting her hands in the soil, growing and creating art workshops for local kids before becoming a Director for it. Julia also volunteered at Made in Hackney, which led to teaching donation-based classes in plant-based, low-budget meals. She has worked on multiple grassroots projects highlighting the waste food crisis.
In 2013, Julia cycled across the country staying at different Off Grid communities, permaculture projects, and organic smallholdings. This led her to move to the Zig Zag in 2014 where she became involved in Feed Avalon. Julia has a degree in Fine Art and applies her creativity to her teaching and community work. She has recently added a mural to the Glastonbury mural trail. Her outstanding skills as a cook and teacher have brought so much to the co-operative.
About Elle
Elle Tipping runs Eat For Health UK offering courses, workshops and
retreats connecting nutrition and embodiment for empowered living, health and mental well being. Embodiment for Elle is understanding the deep relationships between our bodies, food and the Earth and that living embodiment requires self knowing of our physical body and our inner-world.
Elle is based in Somerset where she lives off-grid in a tiny house. When she isn't running around telling everyone to eat lentils and guiding incredible life changes she can be found dancing, rock climbing, singing, swimming in rivers and growing food.  She is currently studying for a Masters in Public Health as an advocate of empowering Nutrition Education. See what Elle is up to @EatForHealthUK on Facebook and Instagram.
Contact Elle on 07562 716 908 eatforhealthuk@gmail.com
Previous Co-op Members
About Carol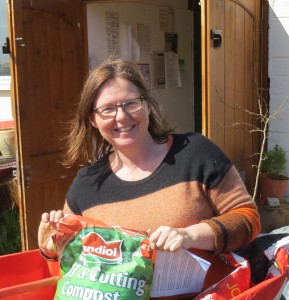 Carol Stone is an experienced food grower and has supported a number of establishing enterprises in her work with the HogCO (home grown community owned) Project in Devon. She is now a member of Feed Avalon CIC. She has a Post Graduate Diploma in Sustainable Horticulture and is passionate about involving more people in food production, community food growing and cooking, and building more sustainable and resilient food system. A passionate and experienced seed saver, Carol led our seed saving course. Carol runs the Growing Glastonbury Project, teaches on a number of courses and workshops as part of the EAT Project, and is available for horticultural and consultancy work.
About Hannah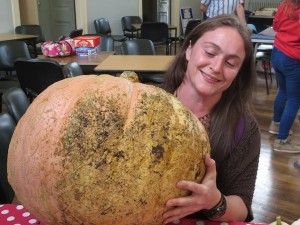 Hannah Hughes works in Glastonbury and has established Gladtown Forge, an education and enterprise development space. Gladtown Forge is home to the Feed Avalon, office, teaching space and the micro production kitchen.
Hannah is primarily a builder and engineer, with a passion for self education and knowledge sharing. She has built the unit facilities at Northover Buildings, facilitates sessions for Feed Avalon and is engaged in supporting and networking food growing and production initiatives in the area.
About Karen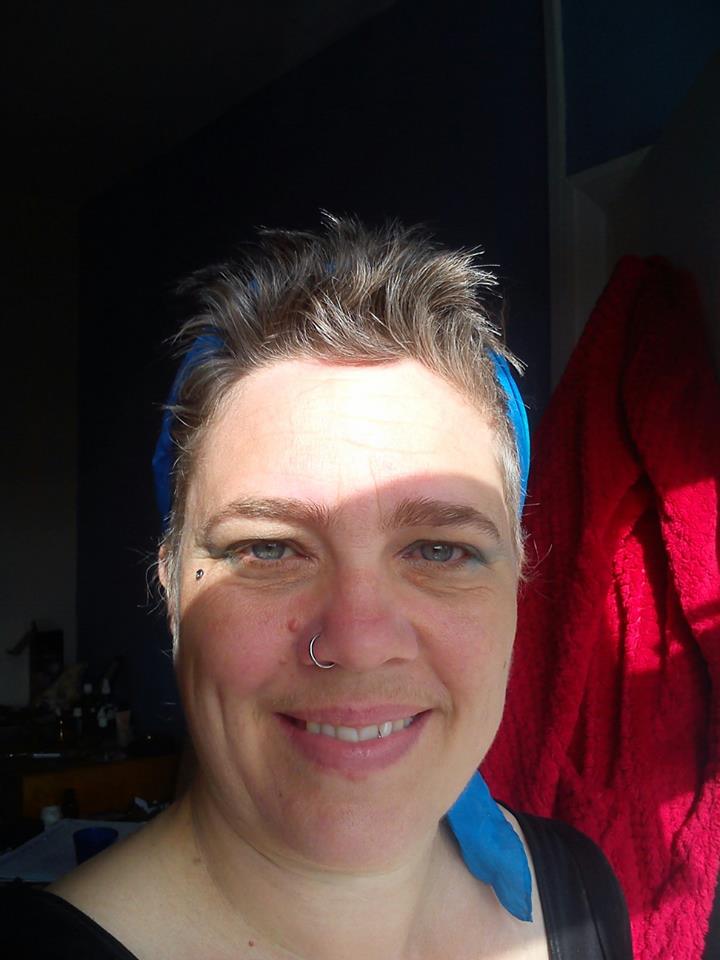 Karen Chard is a Mum, Doula, Forest School leader, Learning Support Assistant, Childcare worker, Craftworker and Co-op member of Feed Avalon. Some of her interests are in sustainable systems, permaculture, forest gardening, free food, for the love of it and keeping things local. Through Feed Avalon she wants to be able to spread information about the importance of soil and growing local organic foods. At the moment Karen is running a project at Elmhurst Junior School setting up sustainable raised beds for the pupils and teachers to grow food in and to incorporate into their lessons in all their subjects. Karen is also supporting some of the Feed Avalon courses with child care, as well as at the community gardening club at the Red Brick building on Wednesday mornings. Karen is a capable cook and is involved in the GET Project; the intergenerational health project running a lunch club, cooking with clients within a supported housing scheme and college students.