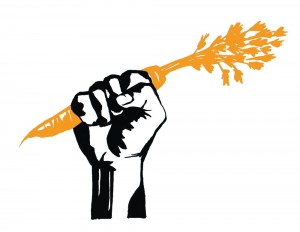 We have installed a professional production kitchen into our office space and teaching space at Unit C1, Northover Buildings, BA6 9NU, within a yard, locally known as Bridies Yard. Bridies Yard is home to a long established organic food coop, run by and for members.
The People's Kitchen is embedded at C1 Thrive Hub, a supported space that is contributor-led. It is a daily workspace for a group of collaborative individuals, developing enterprises and delivering community workshops and resources strengthening community resilience and thriveability.
We provide space to access support and kitchen facilities for:
Community workshops
Individuals' cooking projects
Small businesses and enterprises
We also welcome anyone who would like to run their own workshops in our space, please get in touch and we can chat about the suitability of your offer and the compatibility of our space.
About the Space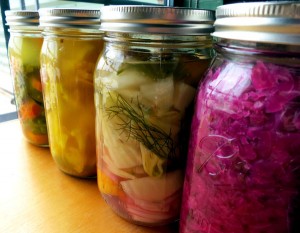 The production kitchen is tuned towards baking and processing vegetables, and the teaching and studio space can be used for more informal and social food and ingredient creation.
Feed Avalon, being an organisation with a strong leaning towards vegan principles and promoting plant based diets the production kitchen is exclusively for vegetarian production and products.
The space is a great place to incubate small businesses and start-ups and we would like to support more individuals to build their enterprises and grow into larger premises.
The kitchen is able to provide space for small local producers looking for affordable professional premises, access to support and potential cooperative employment opportunities and offers.
We have a strong ethos for creating uplifting, locally grown and locally produced meals and food products to increase local consumption of local products and meals into our communities shopping baskets and bellies.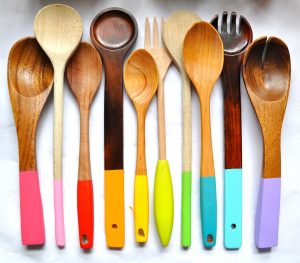 We also treasure the benefits of communal cooking and will be running regular sessions at the Thrive Hub, where people can come together preparing nutritious meals made from organic local produce and rescued organic produce gleaned from wholesalers and farmers. Bringing people together and sharing skills and knowledge together in a supportive and nourishing environment, fosters new relationships and lifestyle changes.
We want to see more seasonal and local products and producers with us. Could yours be the next business to grow out of our enterprise incubator?
Accessing Our Facilities
Rates
£6ph
£40 for 8 hour day
Negotiation if hire is more than a day
How to Book
Please contact julia@feedavalon.org.uk
Accessibility
Community cooking sessions and workshops are designed and delivered by passionate people and we aim to make these accessible to all. Sometimes there will be a set fee for these with someplaces supported with concession rates.
Others can make more of these sessions available to others with a pay it forward culture. Other sessions may be free to attend but we encourage all participants to contribute in some way, either financially or with donated gifts or your valued time.
Please speak to us about your needs.
We also encourage those who often find education and opportunities difficult to access because of health, (physical, mental, emotional) or because of lifestyle (single parents, homeless, work patterns).
If you have any ideas or suggestions that you would like to make, or opportunities you would like to see, please speak to one of us and we will do what we can to provide opportunities that are suited to your needs.