About the EAT Project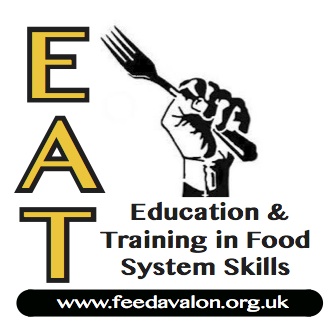 The EAT Project is Feed Avalon's Education and Training in Food System skills popular education initiative.
We organise courses, workshops, skill-shares and events to support all of us gain the skills to reclaim our food system.
We organise community-based learning to support local communities in Glastonbury and Street to gain the skills, confidence and opportunities to engage in the production, distribution and consumption of local food that is healthier, more sustainable and rooted in social justice.
Our courses are participatory, practical and political in nature. We are working for social change and always aim to link practical skills with the bigger picture. We aim to organise educational opportunities that are accessible.
Somerset Skills and Learning kindly fund a number of courses and opportunities. We also organise private paying courses as a cooperative to help generate a surplus income that we can re-invest in our grassroots work.
The EAT Project is coordinated by Nicole Vosper. We regularly work with external tutors, if you are interested in facilitating a course or workshop for us, please get in touch. For any course inquiries or project information please email julia@feedavalon.org.uk
Financial Support Available
Feed Avalon intentionally designs courses so that we are able to afford to give people free and subsidised places. We have a policy that no one is turned away for lack of funds.
We do not define what 'low income' means. However, this may include individuals receiving state benefits such as Universal Credit, Disability Living Allowance and so forth. Low income can also mean low income earners – who are folks that work full-time but are on minimum or low wages. We also recognise that even those with an okay salary may have high living costs due to caring responsibilities or other reasons. We recognise that some people may also be living without papers.
Therefore, we ask you to self-define and ask for support if you need it. We operate on trust and do not ask to see documentation.
If you would like a free place on a course, or a discounted space, please email eat@feedavalon.org.uk to book and include it in your email.
Upcoming Courses
Putting your garden to bed https://www.feedavalon.org.uk/events/putting-your-garden-to-bed/
Preserving and fermenting https://www.feedavalon.org.uk/events/preserving-and-fermenting/
Autumn Roots https://www.feedavalon.org.uk/events/autumn-roots/
Seed Saving https://www.feedavalon.org.uk/events/seed-saving/
Wonderbag/ haybox making https://www.feedavalon.org.uk/events/wonderbag-haybox-making/
Vegan seasonal cooking https://www.feedavalon.org.uk/events/vegan-seasonal-cooking/
Christmas wreath making https://www.feedavalon.org.uk/events/christmas-wreath-making/
Past Courses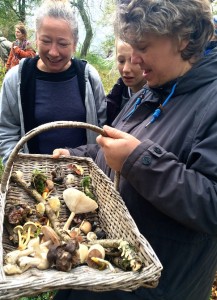 Below are past courses that are likely to be organised again. Contact us with your potential interest & we'll do our best to make them
Cooking on a budget
Eat for Health
Preserving and Fermentation
Working with elder-https://www.feedavalon.org.uk/events/herbal-home-remedies-working-with-elder/
Becoming a Local Food Producer:
Certificate in Mushroom Cultivation:
Cooking with Beans and Pulses Course – Saturday 20th January
Free Basic Meals on a Budget Course – Thursday 18th & 25th January, Thursday 1st February & 8th February
Practical Introduction to Fruit Tree Planting, Pruning and Aftercare Course – Saturday 3rd February
Orchard Management Course – Sunday 4th February 2018
Becoming a Local Food Producer Course – Monday 5th, 12th, 19th and 26th February 2018
Intuitive Eating Class – Weds 7th & 21st February 2018
Irrigation System Design Course – Thursday 8th February
Korean Vegan Cooking Class – Saturday 10th February
Free: Vegan Nutrition Class – 28th February, 7th March, 14th March
Introduction to Fermentation Course – Saturday 17th February 2018
Grow Your Own Garden Course – see above
Free: Improving Soil Health – Wednesday 28th February 2018
Free: One-Day course in Wild Food Foraging for Mental Health – Thursday 1st March
Grow Your Own Garden Course – see above
Introduction to Fungi Ecology, Biology and Diversity Course – 3rd March 2018
Start Your Own Plant Nursery Course -Wednesday 7th & 28th March 2018
Free: Practical Composting Course – Thursday 8th March
Introduction to Outdoor Mushroom Cultivation Course – Saturday 17th March 2018
Free: One-Day course in Wild Food Foraging for Mental Health – Thursday 29th March
Introductory course in Pasteurisation and Bulk Substrates for Mushroom Cultivation – Saturday 31st March 2018
Introductory course in Agar Plates and Grain Spawn for Mushroom Cultivation – Saturday 14th April 2018
Polytunnel Growing Course – Wednesday 18th April 2018
Introductory course in Grow Room and Culture Maintenance for Mushroom Cultivation – Saturday 21st April 2018
Eat Like it Matters: Food Politics and Nutrition Weekend Course – 21st – 22nd April 2018
Practical Herbal Medicine Making Course and fundraiser for Herbalists without Borders – 28th – 29th April 2018
Introduction to Fungi Identification course – Saturday 5th May 2018
Foraging for Food and Medicine – Thurs 17th May 2018
Mycoremediation Workshop and Medicinal Mushrooms Workshop – Saturday 19th May 2018
Wild Food Cooking – Weds 30th May 2018
Foraging for Food and Medicine – Sat 2 June 2018
How to have a great vegan BBQ – Sun 10 June 2018
Avalon Abundance Course – A series of practical workshops on harvesting, storing & preserving food | October & November 14/15
Fruit Tree Care & Pruning – A one day course introducing how to care for fruit trees, including practical pruning principles and techniques. | February 7th 2015
Nursery Course – A weekend course introducing how to start your own plant nursery, led by Neils Corfield of Edible Cities | 14th & 15th February 2015
Seed Saving Course – A practical course on the techniques and science of seed saving. There will also be a session on seed sovereignty & the politics of seeds. | 28th February 2015
Introduction to Permaculture – A weekend course introducing the ecological design science, permaculture, and its basic ethics, principles & practices. With Graham Burnett and Nicole Vosper from Feed Avalon. | 23rd & 24th May 20
Food Sovereignty School – A 3-day course introducing the 6 principles of food sovereignty and popular education | October 2015
Mushroom Identification & Cultivation – A 3 – course introducing mushroom identification and cultivation | November 2015 & October 2016
Growing to Sell – A two-day course that introduces market gardening and growing food and plants to sell. | 2015 & 2016
Planting for Pollinators – This one-day course explored which plant families are useful to pollinating insects & how to make your growing space more pollinator-friendly.

Soil School – A weekend course in DIY strategies for soil care, including mycorrhizal applications, no-dig, composting, biochar, soil food web & more | July 2014, June 2015 & March 2016
Pond Design & Construction Course – A one-day course exploring pond design principles and practical construction. The course took place at Avalon Wildflower Park. | Monday 4th April 2016
Plant Identification Course – A one-day course in basic botany and plant identification skills | July 2016
Cooking with Nuts and Seeds – http://www.feedavalon.org.uk/nutsandseeds/
Cooking Basic Essentials – http://www.feedavalon.org.uk/basicessentialsnov/
Vegan Baking  –  http://www.feedavalon.org.uk/veganbaking/
Health at Every Size – http://www.feedavalon.org.uk/healthateverysize/
Nutrition Day School – http://www.feedavalon.org.uk/nutritiondayschool/