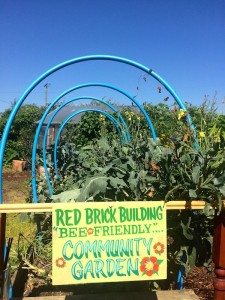 We run a regular gardening club at the Red Brick Building Community Garden that is situated in between Glastonbury and Street. Please see the full details on the poster.
If you have ideas for the gardening club, such as workshops or activities please email bon@feedavalon.org.uk
Please 'like' the garden on faceboook: https://www.facebook.com/pages/Red-Brick-Building-Community-Garden/275297329307882
For more information about the Red Brick Building visit: http://redbrickbuilding.co.uk/
You are very welcome to come along any and every Friday you can. Total beginners absolutely welcome!